Hot Lunch and Canteen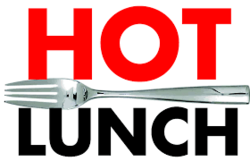 Hot lunch is moving forward for the months of October to June.  (PLEASE WATCH FOR INFORMATION IN SEPTEMBER)
Follow the link to submit your order.  Please be mindful of the dates you are ordering.  Some of the orders already processed may still be on the form.  
Thank you for your support!  
Any questions, please call the office at 403-845-2836
Contact
Any questions or concerns, please call the office at 403-845-2836.
Please void our old hot lunch email address. It is no longer valid.  
Canteen
As we start another year the canteen has opened up to Grade 6, 7 and 8. This year we would like to offer the students punch passes. The punch pass can be purchased for $30.00 and allows your students 10 meals. A google doc will be sent to the students that have purchased the punch card.  The google doc will allow the student to select their meals for the week.  The punch pass does not include drinks, ice cream, snacks, etc. 
The punch pass will be left at the canteen so as not to be misplaced. Once the punch pass has used its last stamp I will send a reminder home with the student so you can be informed.
If you would like to purchase a punch pass for your child's lunch you may do so at the office or send money with your child to purchase one at the canteen.
If you have more questions please feel free to call the school at 403-845-2836 and ask for Mrs. Unwin.
*items and prices may change upon availability.